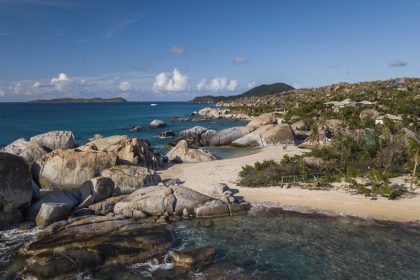 You watched with awe the devastation across the Caribbean, caused by Hurricanes Irma and Maria. A story that gripped the world.
Though there has been much physical damage, the British Virgin Islands are not devastated. In less than 8 weeks these resilient people have shown their determination in pulling off one of the greatest recoveries in documented history, but they still need your help.
The BEST way to help long term, is to come to BVI and have a great time. Every dollar you spend is helping to reignite the economy and provide jobs for those who have lost so much. For more information about visiting the BVI go to www.bvitourism.com/bvistrong
This is only the beginning for the recovery for BVI. Stay tuned to watch never before seen footage of the initial stages of relief, the genesis of a plan for the future and how to get involved in making this nation stronger, smarter, greener and even better than before.
To see the next episode of the BVI Strong Series, tune into the Aerial Produced YouTube channel January 18th.
For more about the film and the filmmakers behind Aerial Produced visit www.AerialProduced.com