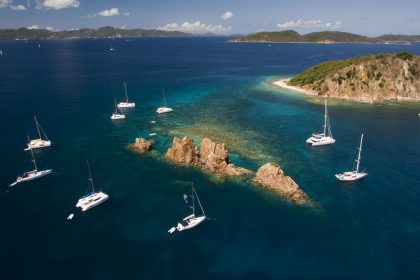 My diving group chartered the entire boat for a week (20 guests) in July 2017.
We charter a live-aboard dive boat every year. The Cuan Law charter was a unique experience with a motor sailing trimaran (instead of standard motor live-aboard boats). When under sail she is a beautiful sight and when under power very stable with the three hulls.
The crew was fantastic, helpful, service oriented, energetic and fun. Food was plentiful and very good. The diving was diverse among healthy coral and fish population and carefully chosen to avoid strong currents and swells.
I would recommend the Cuan Law without reservation. If a couple includes a diver and a non diver this is a great option too because she often anchors near islands offering swimming and snorkeling options.